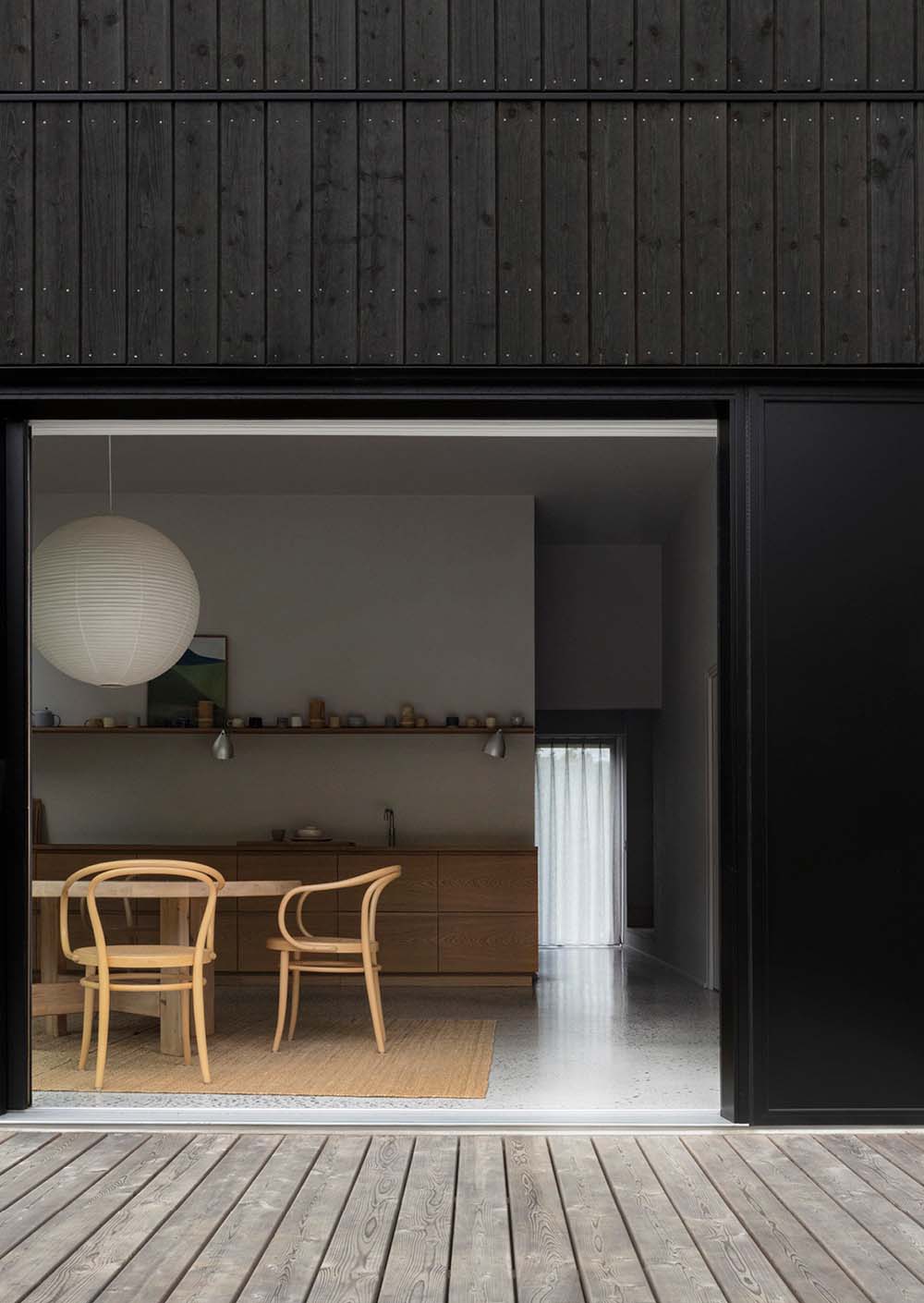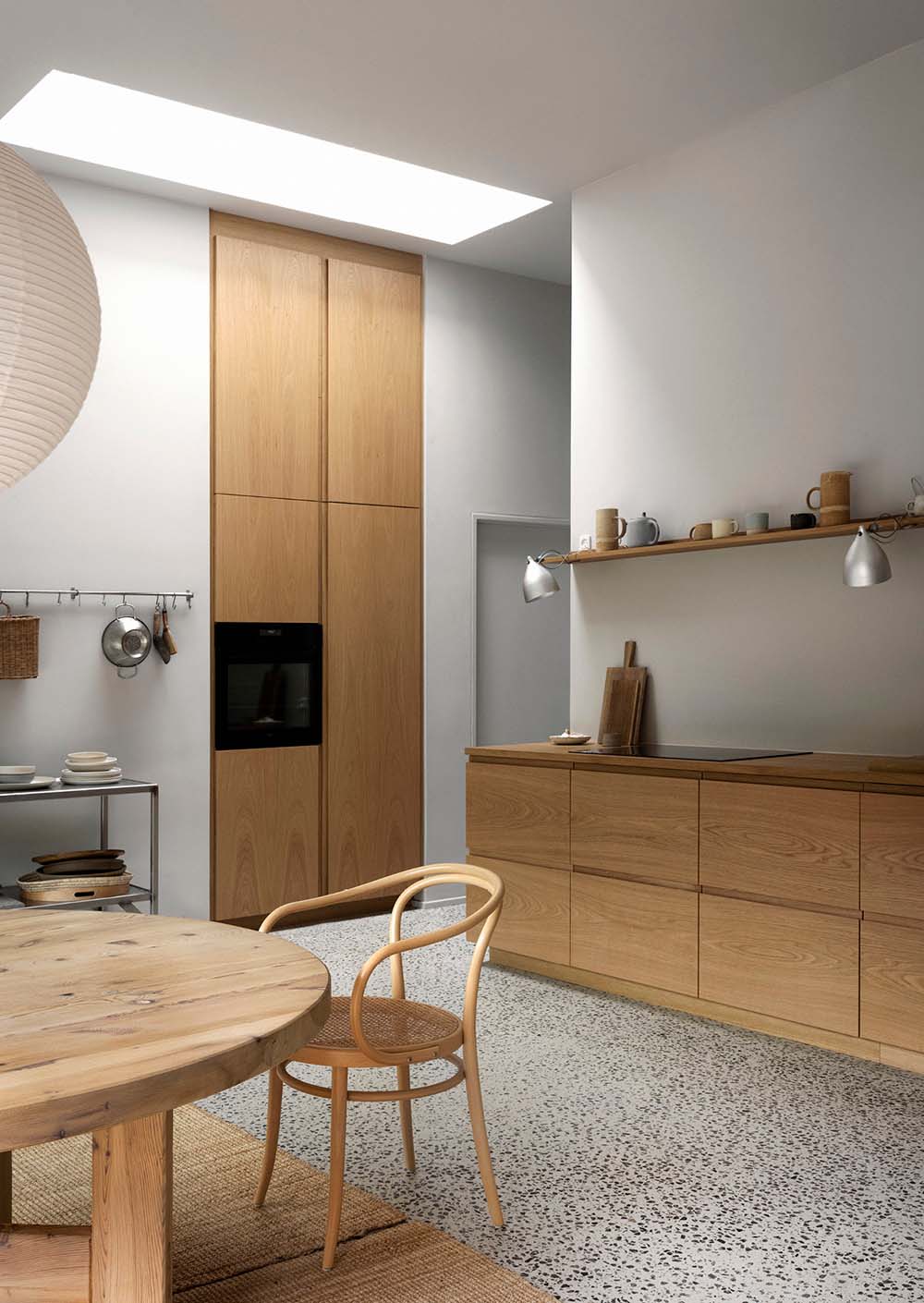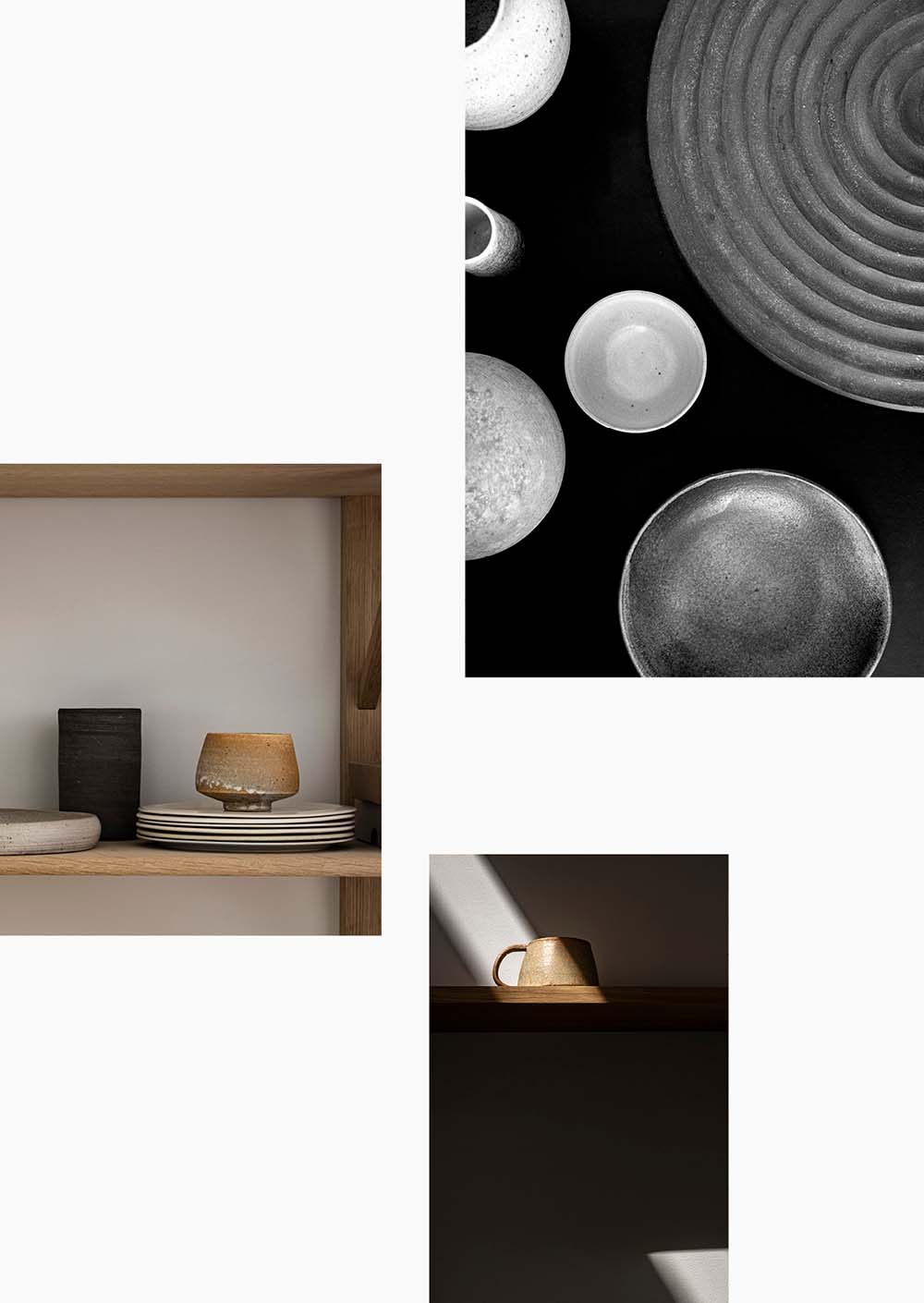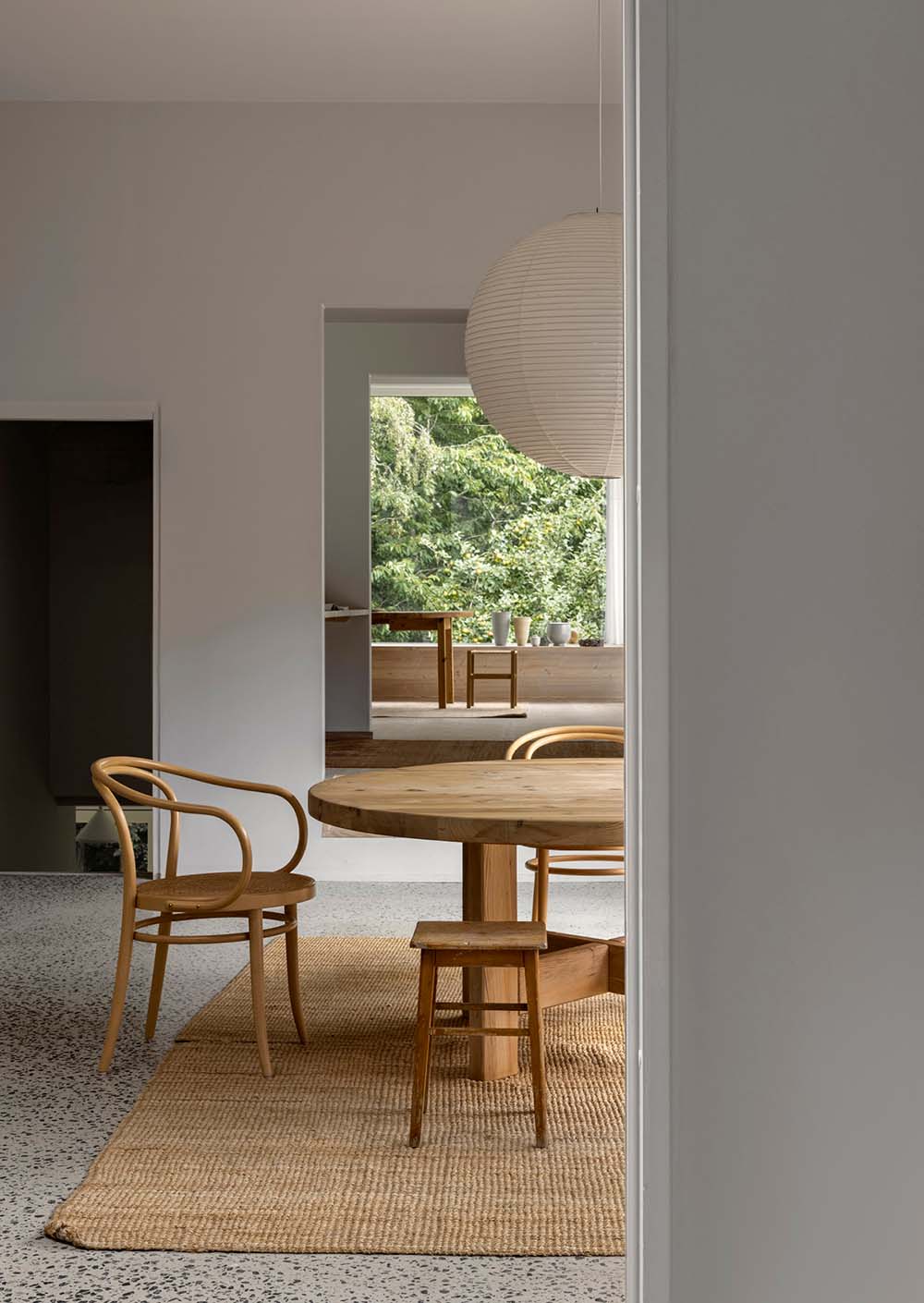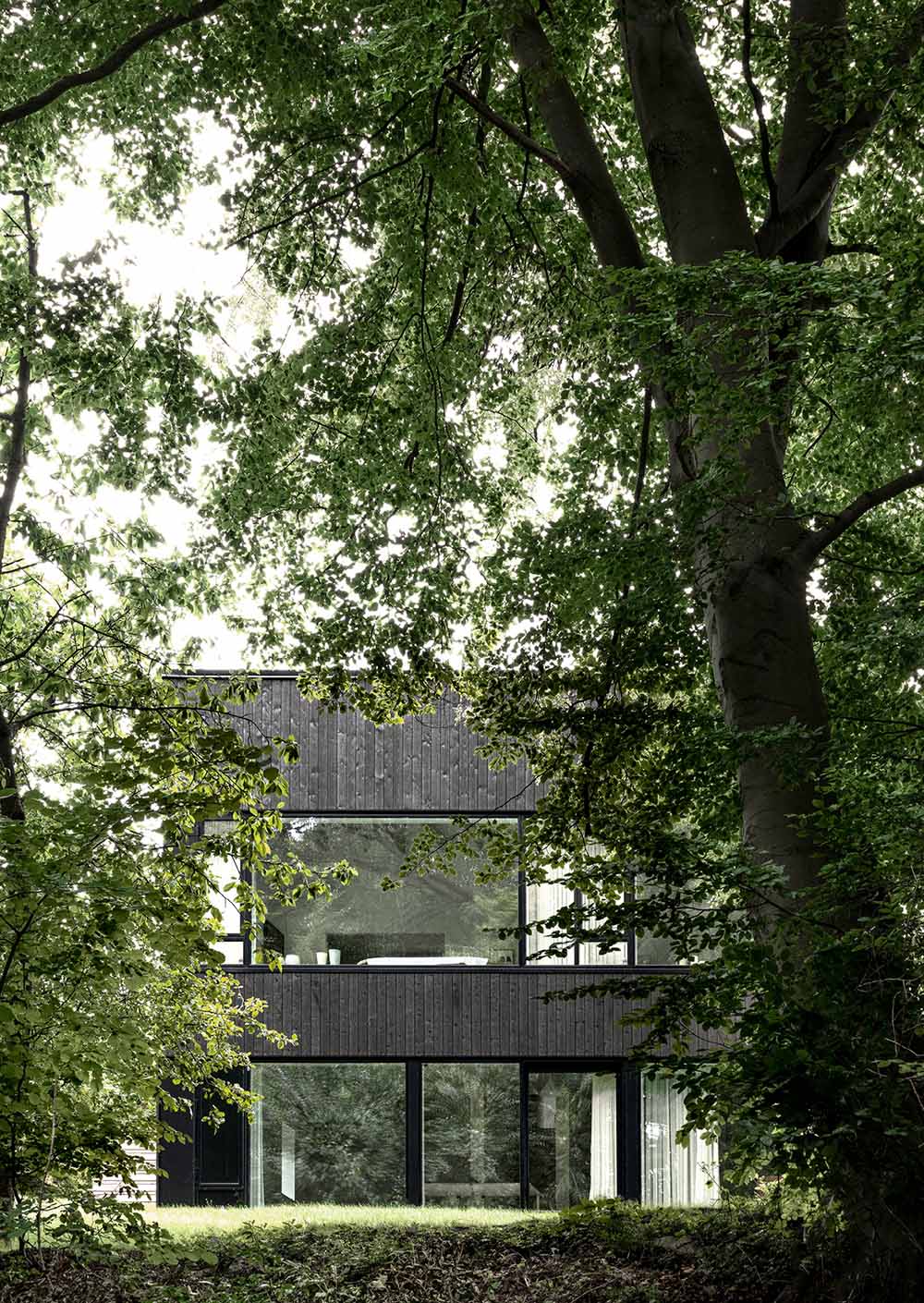 CULTIVATING PATINA
ARCHITECTURE
How to create a newly built house that feels comfortably familiar and as burnished as the well-loved objects that move with the owners? 
Designer Elisabeth Snejbjerg and former architect now photographer Mikael Bonde after 25 years in Copenhagen moved to the country near Aarhus to a house they designed and built among trees. As a former designer for Ferm Living, Snejbjerg wields a strong material knowledge and a fingerspitzengefühl for craftsmanship that echoes through her own practice, Studio Grey, where she works with ceramics, furniture, lighting and rugs, many of which figure throughout the new home. 
A newly built villa takes time to make your own, from the cultivation of a homely scent to the patination of fresh materials. With a penchant for the natural, Snejbjerg incorporated objects and surfaces with a sense of history, convincingly mimicking the warmth of a lived-in home. The pale boxy feel of the rooms is offset by broad wooden windowsills and a terrazzo-like custom-mixed concrete floor reminiscent of Mediterranean kitchens and her years spent in France. Several intimate and specially designed alcoves offer repose and space for immersion. Warm woods are mixed throughout, from custom-built cabinetry in oak to a monumental pine table designed by Swedish Roland Wilhelmsson in the 1960s and a specially fashioned bathtub of hiba wood from the Aomori region of Japan. In the dining room are Wiener chairs by Thonet and a gracefully aged stool with a wicker seat hand-woven by the artisans that produced Poul Kjærholm's beloved PK22 Chair.
"I think another way of adding soul to a new house is to emphasise built-to-order pieces that somehow speak to the architecture and humanise it," says Snejbjerg. "Create those nooks that speak to your rituals. I think that really adds substance to a space. One of our favourite corners is the 10-metre-long bench made of a monumental single piece of Dinesen Douglas fir. Here we drink our morning tea, gather with guests when they visit and generally unwind, as close to the outdoors as possible while remaining indoors."
See this thoughtful amalgamation of considered new construction and cherished family heirlooms in Ark Journal VOLUME VII.
WORDS ALISA LARSEN
PHOTOGRAPHY JONAS BJERRE-POULSEN
STYLING  PERNILLE VEST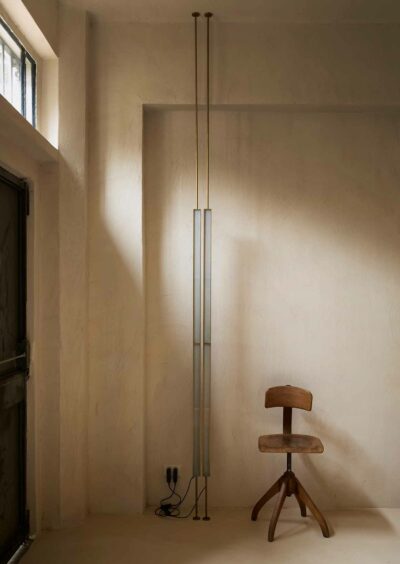 Finding balance through contrast is at the heart of the architectural and design practice of Fanny Bauer Grung and David Lopez Quincoces. Past and present. Simple and rich.
read more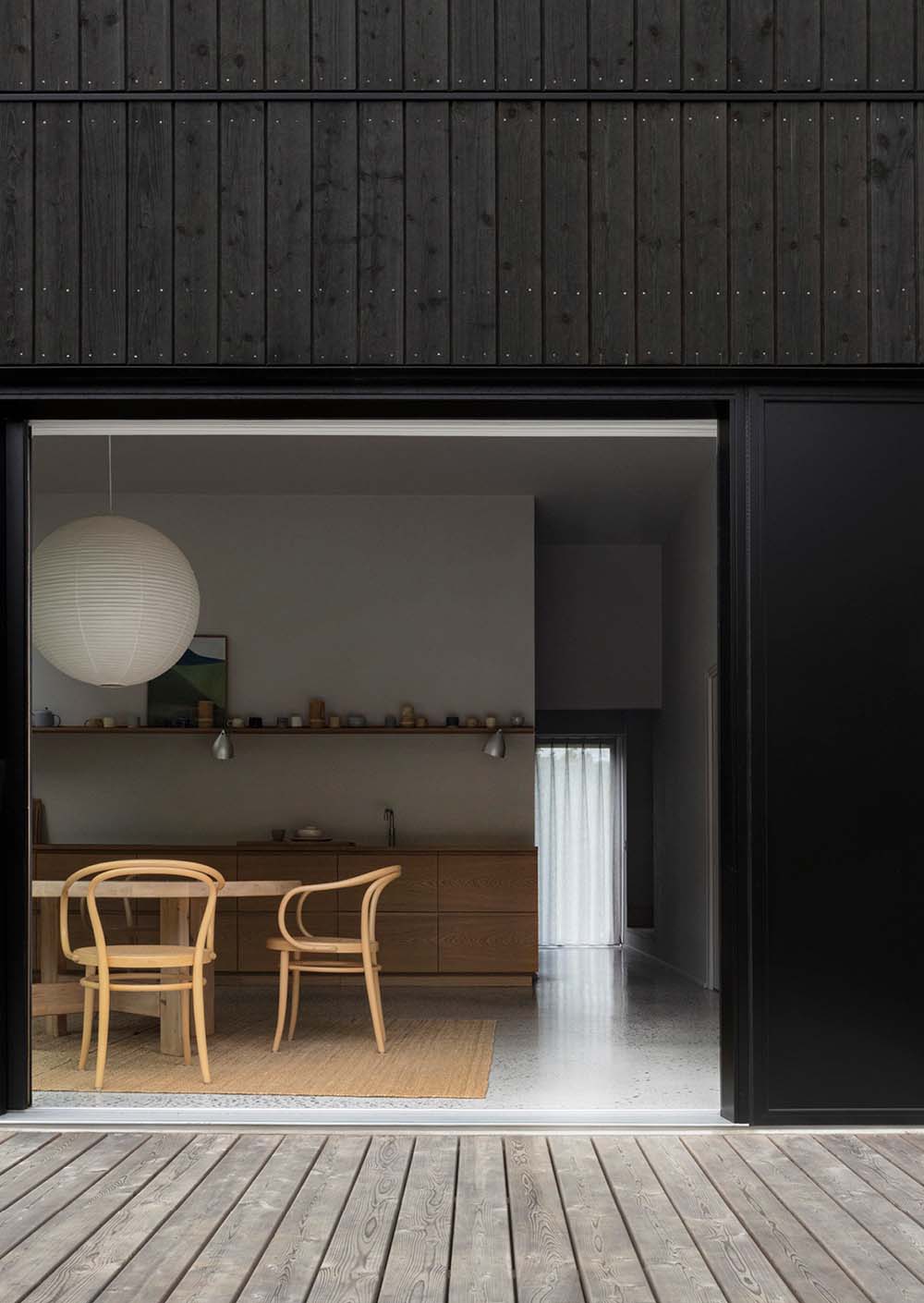 CULTIVATING PATINA
ARCHITECTURE
How to create a newly built house that feels comfortably familiar and as burnished as the well-loved objects that move with the owners? 
Designer Elisabeth Snejbjerg and former architect now photographer Mikael Bonde after 25 years in Copenhagen moved to the country near Aarhus to a house they designed and built among trees. As a former designer for Ferm Living, Snejbjerg wields a strong material knowledge and a fingerspitzengefühl for craftsmanship that echoes through her own practice, Studio Grey, where she works with ceramics, furniture, lighting and rugs, many of which figure throughout the new home. 
A newly built villa takes time to make your own, from the cultivation of a homely scent to the patination of fresh materials. With a penchant for the natural, Snejbjerg incorporated objects and surfaces with a sense of history, convincingly mimicking the warmth of a lived-in home. The pale boxy feel of the rooms is offset by broad wooden windowsills and a terrazzo-like custom-mixed concrete floor reminiscent of Mediterranean kitchens and her years spent in France. Several intimate and specially designed alcoves offer repose and space for immersion. Warm woods are mixed throughout, from custom-built cabinetry in oak to a monumental pine table designed by Swedish Roland Wilhelmsson in the 1960s and a specially fashioned bathtub of hiba wood from the Aomori region of Japan. In the dining room are Wiener chairs by Thonet and a gracefully aged stool with a wicker seat hand-woven by the artisans that produced Poul Kjærholm's beloved PK22 Chair.
"I think another way of adding soul to a new house is to emphasise built-to-order pieces that somehow speak to the architecture and humanise it," says Snejbjerg. "Create those nooks that speak to your rituals. I think that really adds substance to a space. One of our favourite corners is the 10-metre-long bench made of a monumental single piece of Dinesen Douglas fir. Here we drink our morning tea, gather with guests when they visit and generally unwind, as close to the outdoors as possible while remaining indoors."
See this thoughtful amalgamation of considered new construction and cherished family heirlooms in Ark Journal VOLUME VII.
WORDS ALISA LARSEN
PHOTOGRAPHY JONAS BJERRE-POULSEN
STYLING  PERNILLE VEST