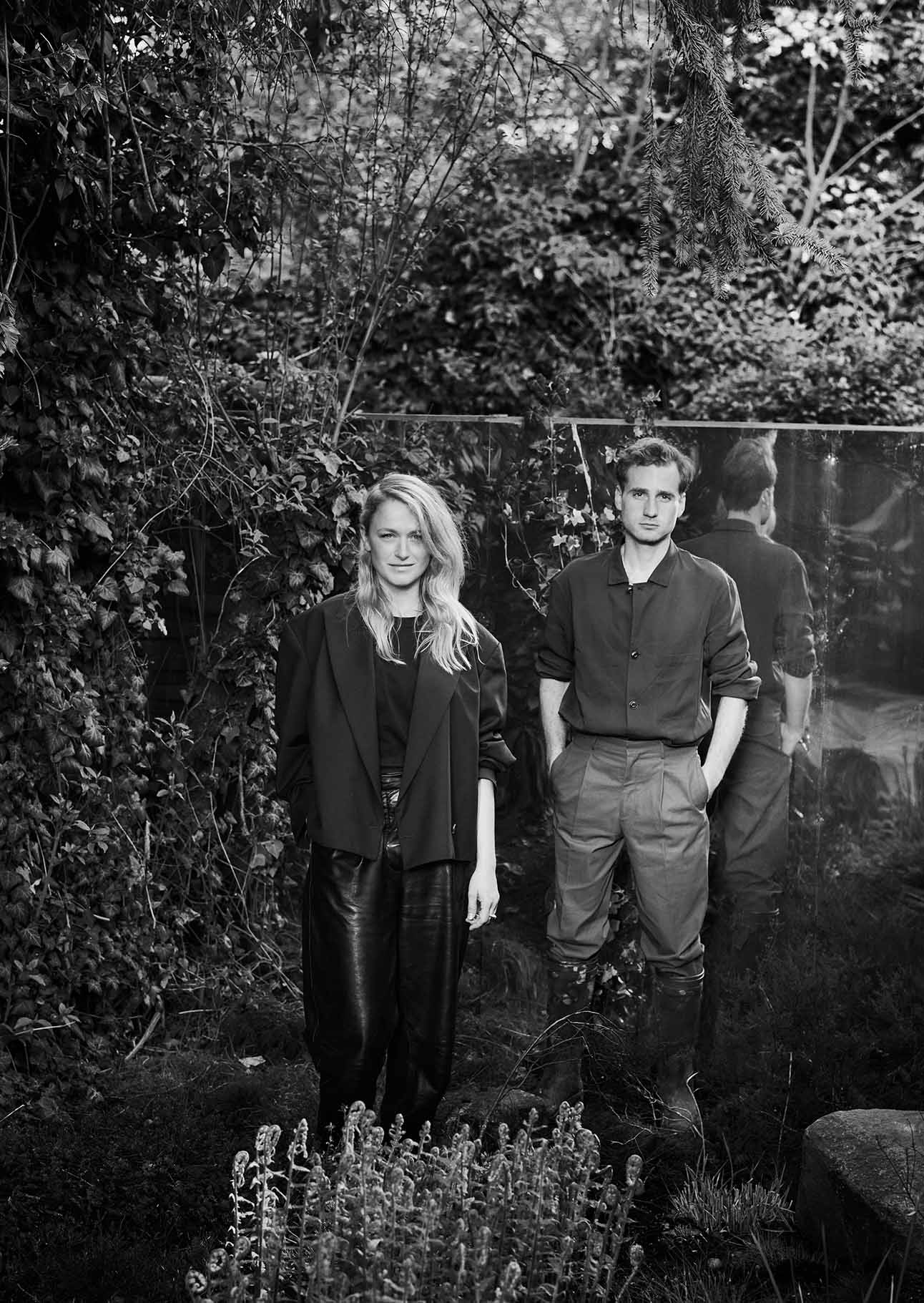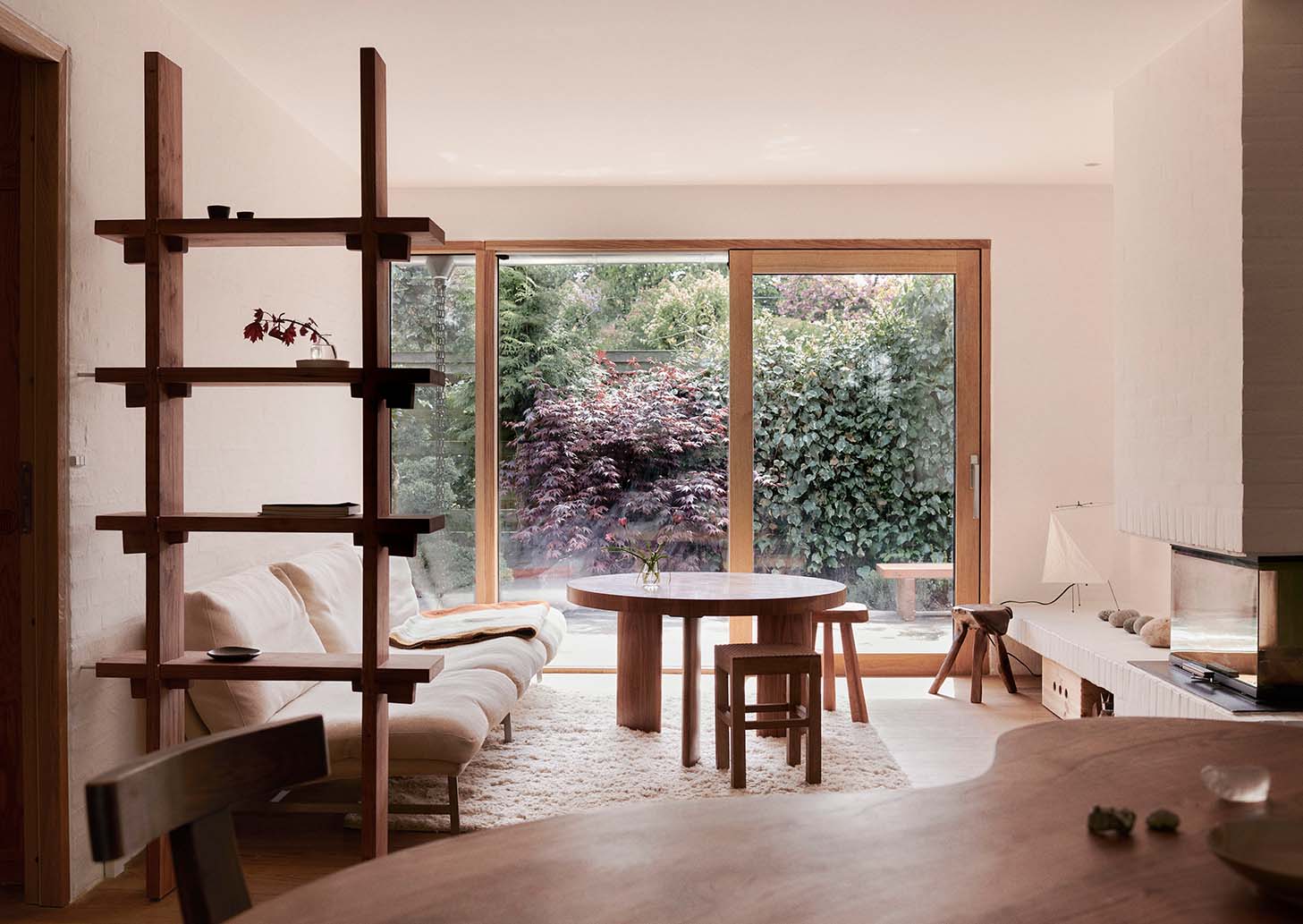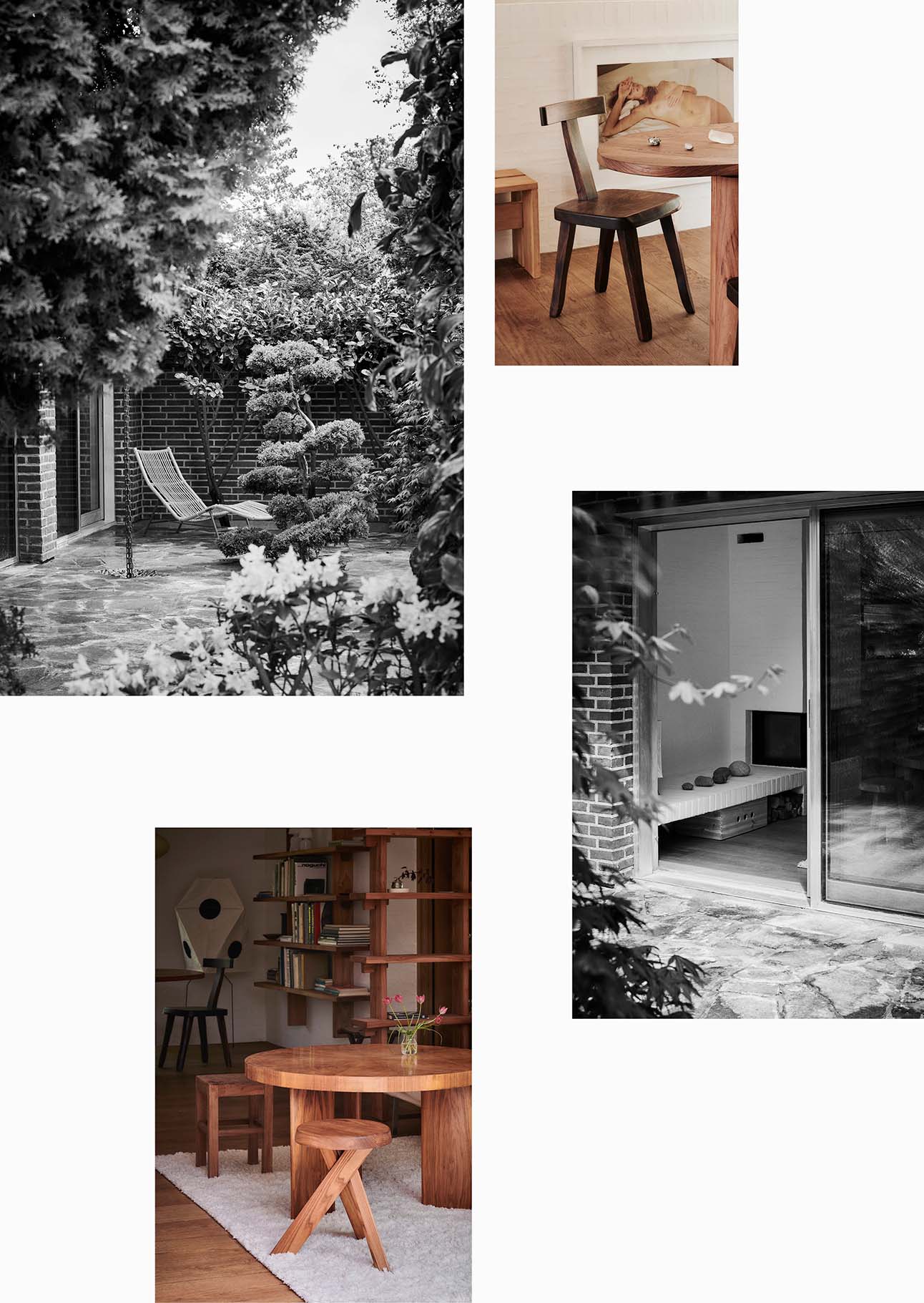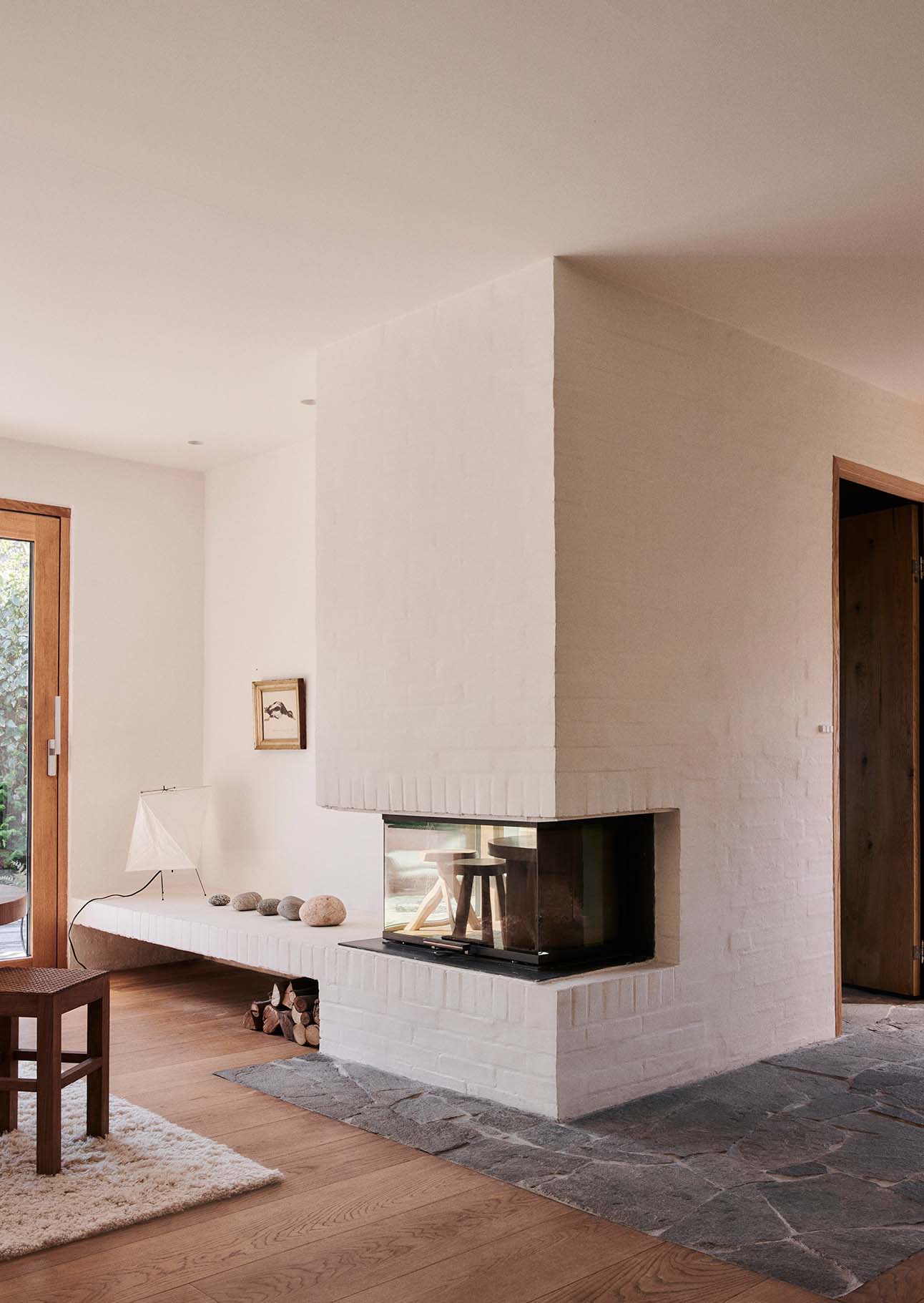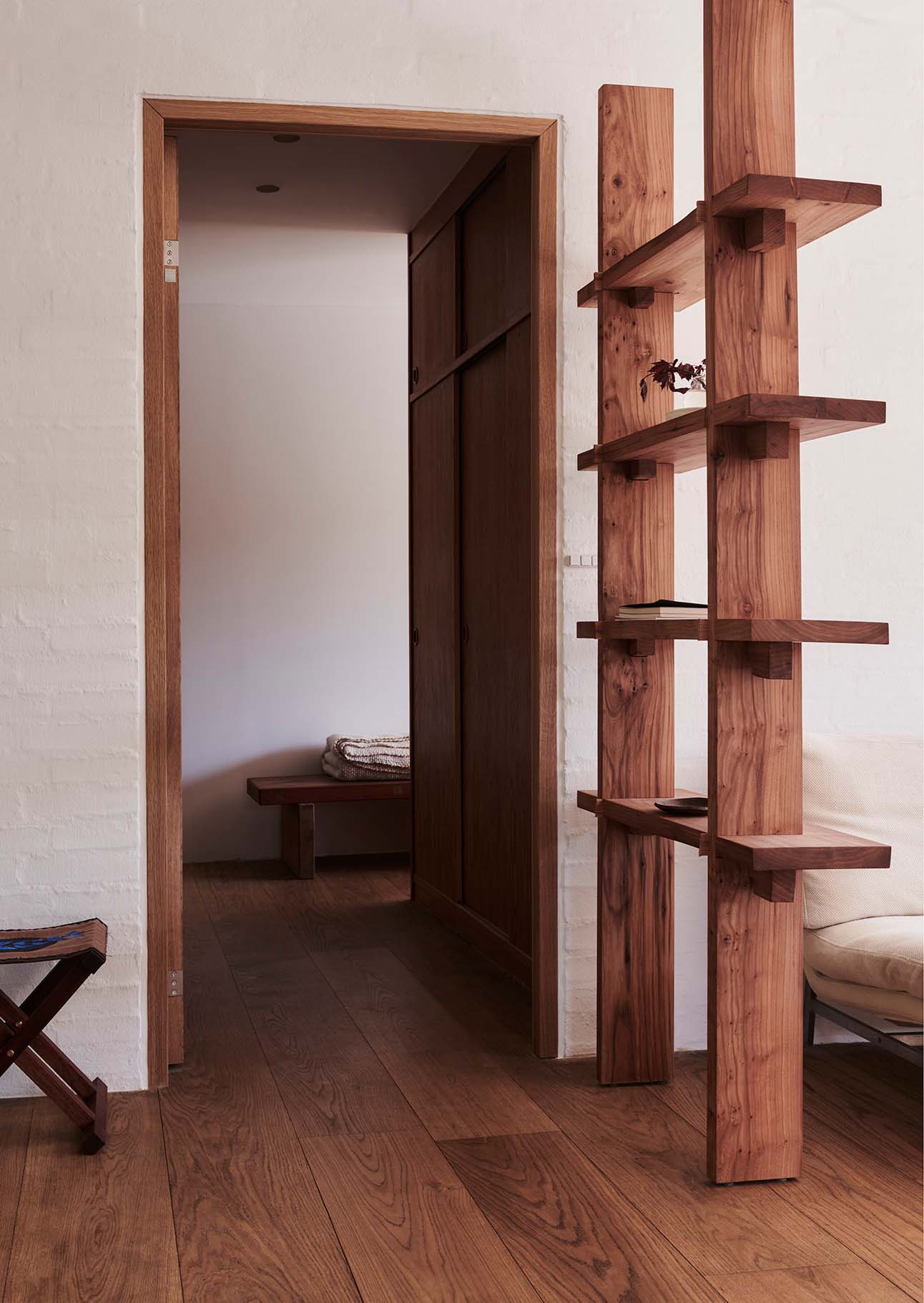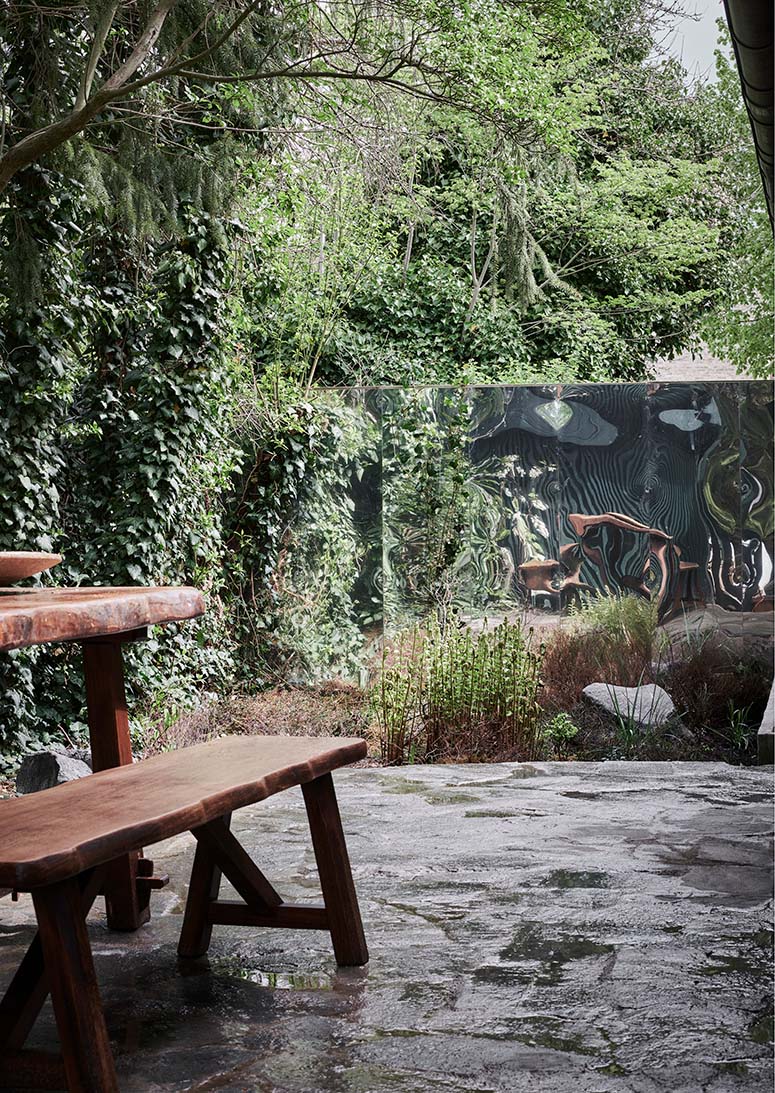 SHAPED MEMORY
— MALENE HVIDT & NIKOLAJ LORENTZ MENTZE
Home
Designed with rigour and made with love and care, a modest 1980s home is reimagined by architect Malene Hvidt and designer/maker Nikolaj Lorentz Mentze to express their formative values.
Hvidt's grandfather Peter Hvidt was a Danish architect and pioneering 1950s furniture designer and she grew up in a 1970s home designed by Halldor Gunnløgsson, famed for the rigour, spatial genius and unobtrusive beauty of his houses.
References to Danish modernism and Japanese aesthetics are apparent in the thoughtful renovation of the low-slung single-storey 75-square-metre house they found in Frederiksberg in Copenhagen on a plot carved off the back of a grand house and edged by tall trees. The feeling of restrained composition and being at one with the surrounding nature was achieved with a limited range of materials – basically stone, wood and metal – rigorously assessed but used with a simple expression.
Their main structural change was to open the house to the light and garden by replacing small boxy windows with full height windows and sliding doors that flood the open living space with light and create courtyard gardens on either side. A combined fireplace and built-in bench is "totally a reference to the Gunnløgsson house", says Hvidt.
Adding to the sense of continuity, the floor in the kitchen and entrance, has the same stone as the external courtyards, all laid by Mentz. The couple designed the Pierre Chapo-inspired shelves that define the living space and Mentz made them as well as the organic-shaped dining table from elm.
"Being able to shape your intentions and dreams with your own hands is a great advantage as things are done with a very personal approach." Hvidt says. "What Nikolaj has done has made the house feel even more like home."
See this small and thoughtfully renovated house in Ark Journal VOL VI.
STYLING PERNILLE VEST
PHOTOGRAPHY PHILIP MESSMAN
WORDS JENI PORTER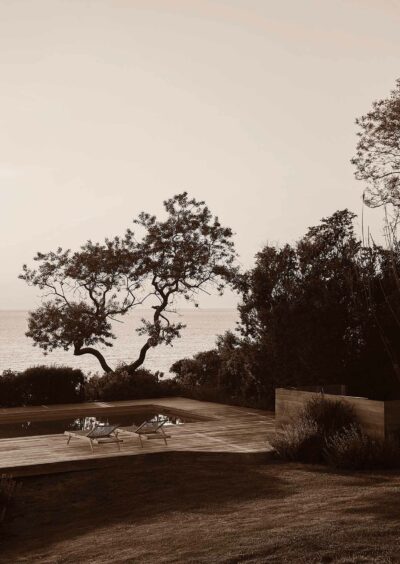 Phillip Lim has changed. The designer sees beauty in another way and his simple beachside shack on Long Island was a catalyst to a shift in perspective and priorities.
read more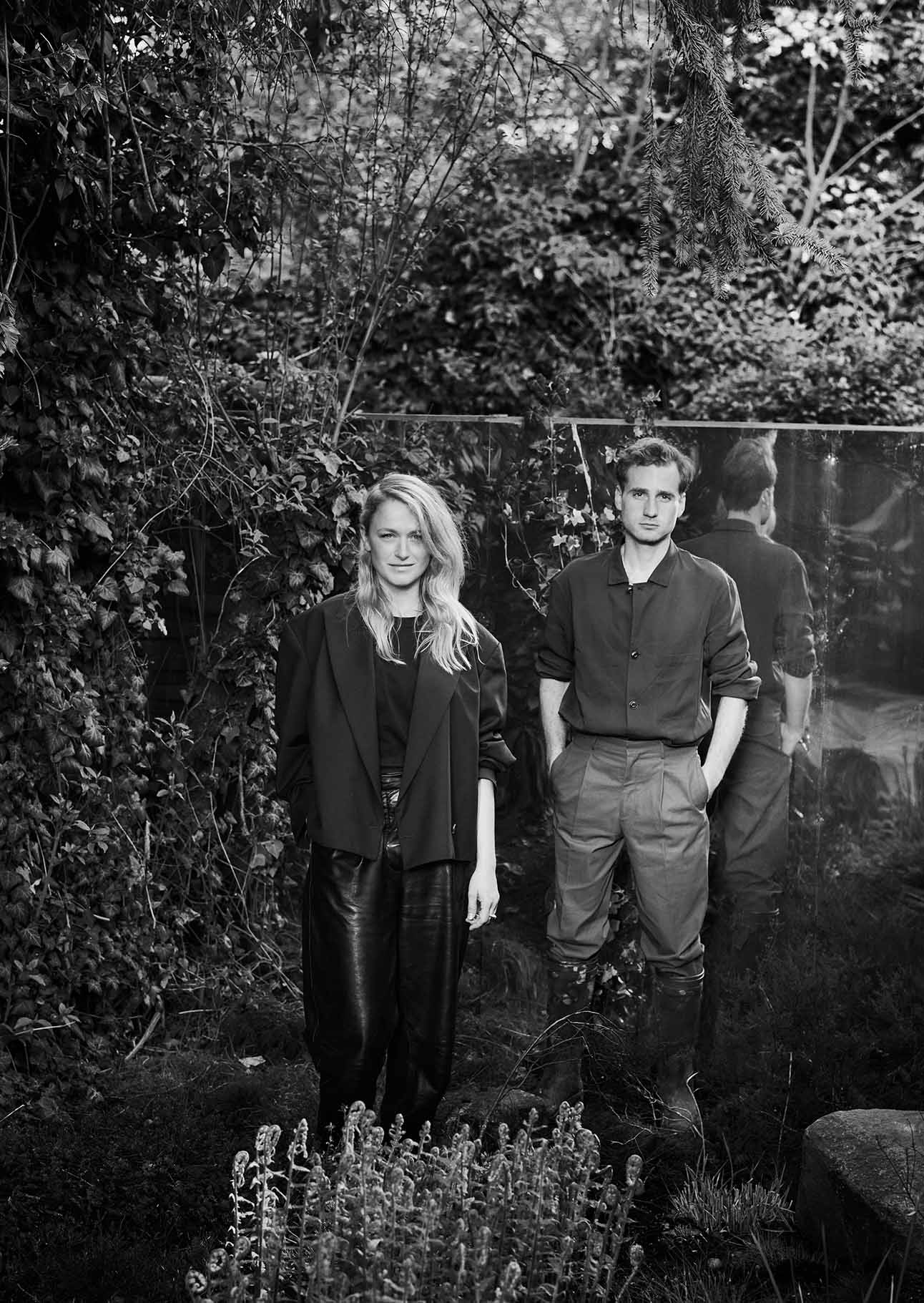 SHAPED MEMORY
— MALENE HVIDT & NIKOLAJ LORENTZ MENTZE
HOME
Designed with rigour and made with love and care, a modest 1980s home is reimagined by architect Malene Hvidt and designer/maker Nikolaj Lorentz Mentze to express their formative values.
Hvidt's grandfather Peter Hvidt was a Danish architect and pioneering 1950s furniture designer and she grew up in a 1970s home designed by Halldor Gunnløgsson, famed for the rigour, spatial genius and unobtrusive beauty of his houses.
References to Danish modernism and Japanese aesthetics are apparent in the thoughtful renovation of the low-slung single-storey 75-square-metre house they found in Frederiksberg in Copenhagen on a plot carved off the back of a grand house and edged by tall trees. The feeling of restrained composition and being at one with the surrounding nature was achieved with a limited range of materials – basically stone, wood and metal – rigorously assessed but used with a simple expression.
Their main structural change was to open the house to the light and garden by replacing small boxy windows with full height windows and sliding doors that flood the open living space with light and create courtyard gardens on either side. A combined fireplace and built-in bench is "totally a reference to the Gunnløgsson house", says Hvidt.
Adding to the sense of continuity, the floor in the kitchen and entrance, has the same stone as the external courtyards, all laid by Mentz. The couple designed the Pierre Chapo-inspired shelves that define the living space and Mentz made them as well as the organic-shaped dining table from elm.
"Being able to shape your intentions and dreams with your own hands is a great advantage as things are done with a very personal approach." Hvidt says. "What Nikolaj has done has made the house feel even more like home."
See this small and thoughtfully renovated house in Ark Journal VOL VI.
STYLING
PERNILLE VEST
PHOTOGRAPHY
PHILIP MESSMAN
WORDS
JENI PORTER